How to Mine Bitcoins : 4 easy steps to start mining
12/24/2018, 24:58Time to read 3 minutes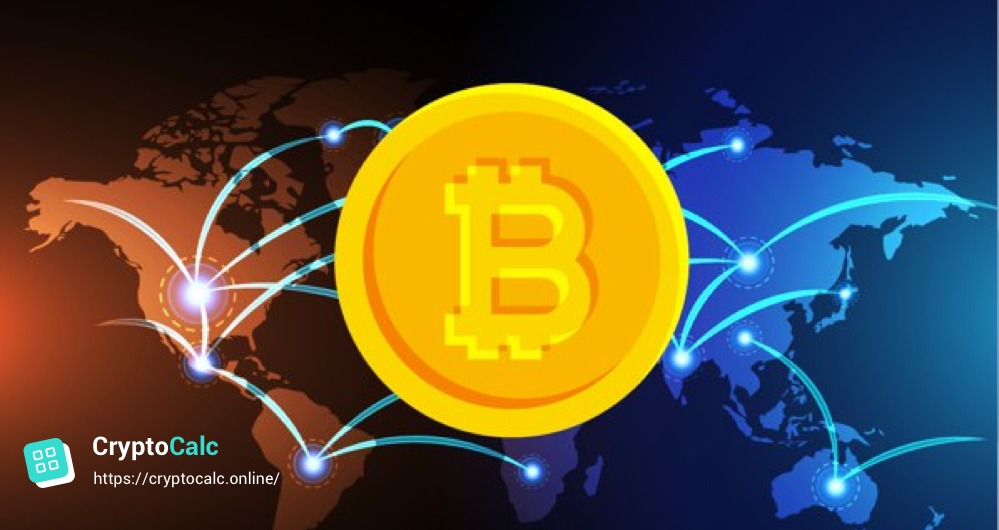 There are two ways of mining bitcoin: you can mine personally using your own equipment, or you can rent equipment using cloud-mining services. Cloud mining requires less investment, but you will likely receive less revenue. You can calculate your income using a calculator https://cryptocalc.online/ This article will explain:
how to start mining bitcoins; what are the best programs for mining bitcoins;
what are the best equipment for bitcoin mining;
where to find the best bitcoin mining pools;
Let's consider different ways of mining.
Method 1. Cloud Mining
1.Create a bitcoin wallet
To get bitcoins, you need to create a bitcoin wallet. Bitcoins are transferred to your bitcoin wallet using a unique address that belongs exclusively to you. Сheck your address, It will be a long sequence of letters and numbers. Another important step in creating bitcoin wallet is to ensure its protection against potential threats through 2-step verification and cold storage.
2. Choose a cloud mining service provider
Cloud mining allows users to rent equipment (or hashing power) for bitcoin mining. Top 10 cloud-mining services 2018:
1. HashFlare
https://hashflare.io
Has the highest yield of 200% of the contract value. Site with the best reputation and reviews.
2. Genesis Mining
https://www.genesis-mining.ru
One of the largest and most reliable cloud minings. The company was founded in January 2014. Genesis Mining pays all the coins to your wallet daily. To get 3% discount, enter promo code: vzISbA
3. Eobot
https://www.eobot.com
This site is an excellent solution, easy to use, allowing you to convert various cryptocurrencies and immediately send PayPal payments. You can use an unlimited number of computers. This site is an excellent solution, easy to use, allowing you to convert various cryptocurrencies and immediately send PayPal payments. You can use an unlimited number of computers.
4. MinerGate
https://minergate.com
Great service for mining, which has a comprehensive functionality for earning cryptocurrency with your computer. This is a pool for mining, you can mince through the browser or through the Minergate program. You can also set up the program to choose which coin is most profitable for mining now.
5. Hashing24
https://hashing24.com
Good service for Bitcoin mining.
6. ViaBTC
https://pool.viabtc.com
This is the 7th largest bitcoin pool for mining, which is based in China.
7. Bit Miner
https://bitminer.io
They have their own equipment. The service has been working since 2015.
8. OxBtc
https://oxbtc.com
The service of cloud mining, which has been working since February 2016.
9. AWS Mining
The resource is quite young.
10. Fleex
Known for high profit: 2 - 3% per contract per day.
Method 2. Personally Mining Bitcoin
1. Select the equipment for mining
As bitcoin mining becomes more difficult, more and more powerful equipment is needed to mining bitcoins. Consider all the equipment for mining and choose the option that suits you. In 2018 the most popular is Antminer S9.
2. Find a mining pool
If you do not already have a bitcoin wallet, get bitcoin wallet and then choose a pool for mining. A mining pool is a group of Bitcoin miners who work together, it is allows you to share resources and split the rewards, which can lead to quicker returns. As a result, you will earn more bitcoins, and your investments will start to bring profit.You can find a complete comparison of mining pools on Bitcoin wiki (https://en.bitcoin.it/wiki/Comparison_of_mining_pools). Select the pool and register.
3.Set the program for mining
Some pools have their own programs for mining, some do not. If your chosen pool does not have such a program, it can be downloaded, for Mac, for example, you can use the MacMiner program, for a PC - BFGMiner.
4.Mining of bitcoins
Connect the equipment to the computer and open the downloaded program for mining. Log in to your pool, enter your user name and password. Also check the address of your wallet.